GENERAL PRACTITIONERS
Coolalinga Doctors and Health Centre –
A Medical Centre With Traditional Family GP Values
Coolalinga Doctors and Health Centre provide the services of two traditional family GP's who own the clinic and work at the clinic.  Dr Erik Hauge and Dr Marcellina Martins are General Practitioners who have years of proven local experience; so  their patients receive  the benefits of  seeing the same doctor every time they visit.
If , due to the high turnover of GP's  in Darwin, you have been visiting different medical centres, then you need to be aware that some of your medical history, which could contain important diagnostic information,  may not be available to the GP you visit.   If you do find you're seeing different doctors at different medical centres – and you would like to ensure your medical history stays intact – please select here and  find out how you can easily overcome this obstacle… 
Our General Practitioners
Dr Erik Hauge
BSc.(Med Sci) M.B.Ch.B.Edin.)
Dip. Anaesthesia
Dr Erik Hauge, is the principal doctor and founder of the Coolalinga Doctors and Health Centre. Erik has been providing general medical services to residents of Coolalinga and surrounding suburbs for over 30 years.
Dr Hauge arrived in Darwin in 1977 and worked in both the hospitals (old and new) and GP clinics before opening his own family practice, the Howard Springs Health Centre, in 1988. In 1991 Dr Hauge moved his practice to the Stavri Complex on Stuart Highway, Coolalinga, where today it is called by its present name the Coolalinga Doctors and Health Centre. Erik is available on the following days.
Dr Hauge graduated from Edinburgh University in 1970. His ten years of hospital medicine, which gave him wide experience of specialties, saw him in the U.K., Canada, Norway, PNG and Australia. During that time Erik gained a Dip. Anesthesia which he practiced in U.K., Arctic Norway and Darwin (in both old and new hospitals). Erik is available for appointments at the following times.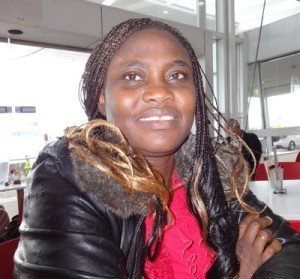 Dr Marcellina Martins
MBBS, MFam.Med, FRACGP
Dr Marcellina Martins has recently joined Dr Hauge as the female general practitioner at the Coolalinga Doctors and Health Centre and will  be offering medical services every Wednesday afternoon, increasing her days as her number of patients increases.
Marcellina has been practicing medicine for over 17 years and has a special interest in women and children's health. She is also passionate about helping people with weight issues and offers a comprehensive weight loss service for those who need to lose weight using a balanced approach.  
Marcellina  had her initial Postgraduate training as a Family Physician at the University of Stellenbosch, Cape Town, South Africa.  She is a Specialist General Practitioner with a wealth of experience. She has had more than 10 years of international experience in General Practice and has been practicing in Australia since 2008. Marcellina is available for appointments at the following times