MEDICAL CENTRE
Coolalinga Doctors and Health Centre –
A Medical Centre With Traditional Family GP Values
If you're a baby-boomer like me,   you will  remember what it was like visiting the family doctor's surgery when you were a child growing up in Australia.  Even if you're not a baby-boomer,  you may have still experienced what it was like to have a local family doctor.  As would be expected, medical services as they were in the past have changed dramatically  – but how dramatically? Can you still get the same type of personalized service for yourself and your family?  I hope this article will provide you with some answers.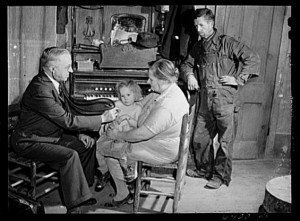 When I was a child, the GP was usually a sympathetic and fatherly man, who knew everyone in your family, and it was taken for granted that apart from his power to make you well, he could always be relied on to be there whenever you were sick.  In those days, we completely accepted his judgment, and always went away confident that we had been cured. I use the word 'he' because the majority of doctors back then were male. He exercised sovereign rule over the health of his patients – and the relationship between doctor and patient was one of deep respect and trust.  In those days the doctor was his surgery.
This photograph was taken by  by John Vachon in 1942.
This was even before my time…
Moving forward to our present time, you may have become aware – that the term 'doctors surgery' has been replaced by  the term 'medical centre' and instead of visiting a specific doctor, it is more common to visit a particular medical centre  where you can choose a doctor from the doctors that are available for that day.  The family doctor of yesteryear, usually worked from offices attached to his home – but as the years progressed it was common for doctors to rent offices  in the local shopping centre.  This practice hasn't changed as this  is where most medical centres are set up today.  Yet our expectations of a medical centre are different from the expectations we had of a doctors surgery in the past – just what are these expectations and are they justified?
Are All Medical Centres Are The Same?
When 'medical centres' were first introduced into Australia my personal recollection was that they they were large almost corporate like buildings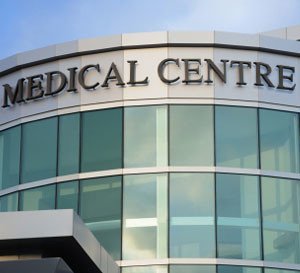 housing specialist doctors who performed specialist services.  Today, however, it's become common for GP's who  group themselves together  in one establishment, to call themselves a medical centre.  This description has been taken on by the smaller doctor's surgeries because by definition every doctor's surgery is a medical centre -so while the term 'medical centre' has become the preferred description for a doctor's surgery – it stands to reason that not all medical centres are the same.
Broadly speaking, there appears to be three  types of medical centres that are common to Darwin. The first type is a series of medium sized practices owned by one or two doctors who replicated their initial surgery in other suburbs through out Darwin. The second type is where a large group of doctors have one or two premises and they each has a share in the ownership.  Finally, there is the traditional family GP, such as the Coolalinga Doctors and Health Centre,  which comprises of one or two doctors who own the practice and work in the practice.
Since there are more medium sized medical centres than there are traditional family medical centres in Darwin,  the term 'medical centre'  implies to many that they are going to receive an impersonal consultation with an unfamiliar doctor.  The reason for this seems to be that there is a large turn over of doctors in the larger medical centres.  However, not all medical centres are run the same way.   Coolalinga Doctors and Health Centre is a traditional family GP medical centre whose doctors own the practice and they work in the practice. Similar to the stable medical practitioner of yesteryear, you can expect to see the same doctor every time.
The Benefits of Attending a Traditionally Based Medical Centre
Being GPs in a traditional medical centre is a blessing for both the patient as well as the GP. In the case of the GP, owning and running their own medical centre allows these doctors the flexibility to be authentic and follow their passion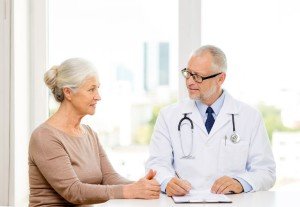 within the broad field of medicine. They also have the authority to arrange their work schedule  to support a balanced lifestyle, so that they are able to focus 100% when they're on the job.
If doctors are happy and satisfied in their work,  then they're more likely to stay around for the long term (sometimes all their working lives)– which is an obvious benefit to the patient. In a traditional family medical centre patients are able to see the same doctor every time – so it's natural that they are confident they will receive the most appropriate  medical advice should they become ill.
At Coolalinga Doctors and Health Centre you will find our doctors:
• are generous with their time.
• are good listeners and have good communication skills.
• won't over-prescribe. Many conditions don't need to be treated with drugs, so you won't be fobbed off with a handful of prescriptions.
• will not only ask questions, but also examine you physically. (they will take your blood pressure, listens to your chest, and/or examines a sore throat for example).
• are holistic in their approach and so will ask about other conditions or problems you may be having, as these may be related to, or causing,  the problem that you attended for.
If you want to know what makes our Medical Centre in Coolalinga So different to other medical centres in Darwin – and how those differences are about  benefiting you as a patient – then please go here.
You will find more articles on the Coolalinga Doctors & Health Centre on this website and we invite you to read them and get to know us better.