NATUROPATH
Dorte Petersen
Naturopath  BHSc(Nat) Germany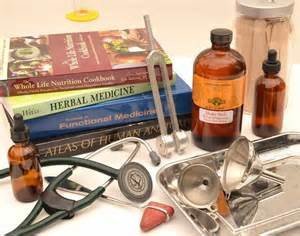 Dorte Petersen is the clinic's resident naturopath.  Dortes describes her work as supporting  people who have physical and/or emotional problems using natural healing methods. As a naturopath, she takes a holistic view of dis-ease and looks for the causes behind the client's presenting symptoms.  She then helps her client address those causes.
Dorte says that looking for and treating the 'causes' behind an illness is what it means to take an holistic approach; and this is the essence of what a naturopath does.  A naturopath will address the physical, mental and emotional aspects of her client's issue because there are usually several causes holding the illness or dis-ease in place.
Only by treating the causes can the client be assured of long lasting healing effects.  Naturopaths use naturopathic nutrition and natural medicines such as  homeopathic remedies, herbs, supplements;  and alternative therapies to bring the body/mind back into alignment so that healing can occur .
What To Expect  in a Naturopathic Consultation
1. The first consultation will take one hour – during which clients are encouraged to talk about any concerns they have about their health and observations they have made about themselves.
Then through a thorough questioning and analyzing of their medical history she is able to get a broad picture of her client's health. After which, she provides the client with an individual therapy plan suggesting which areas of health to treat first. The suggestions can include changes in  life style, diet and supplementation with vitamins ad minerals, herbal and or homeopathic remedies.
Naturopaths use natural medicine to help those suffering from health effects usually caused by a poor diet and unbalanced lifestyle. It's not uncommon for people to achieve self healing through the power of naturopathic medicine. To read more on natural medicine please go here.
2. This therapy plan will be given to the client on their second visit which can take up to an hour to go through. During this consultation there is sufficient time to discuss how the client can gradually implement the suggested changes so they can comfortably  integrate those changes into their every day life.
Dorte then recommends that the client make a follow up appointment for a month's time to see how they're going.  Through regular check-ups , changes can be monitored and adjustments made as the client improves in health and well-being.
Dorte  is available at on the following days. You can make your appointment by contacting her mobile on 0429616735.